Oh, yeah, Baby.
Earth.
Wind.
And Fire.
Coming here to see me tonight.
OK, in reality they have no idea who I am.  But by the time I was five years old, I knew the names of all nine of them (in the 1975 lineup; now I think there are maybe three of these guys left in the band):
Maurice White, Verdine White, Fred White, Philip Bailey, Ralph Johnson, Al McKay, Johnny Graham, Andrew Woolfolk . . .
. . . and Mr. Larry Dunn on piannah — give 'em SOME!
(Y'all "down-deep" EW&F fans (among the three people who read this blog) will get that last little tidbit (and more that shall probably come henceforth), but if you don't, no worries; just Keep Your Head to the Sky . . . oh, I'm on a roll now . . . )
When I was in Kindergarten, I requested an Earth Wind and Fire album (Gratitude) for my birthday. 
And I got it.
And I took it for Show and Tell.
And I asked the teacher to play Reasons for the class.
Which she did . . .
 . . . for approximately 20 seconds, before curtly zipping the needle from the record and asking me to take my seat so that the next kid (who probably brought something dumb, like one of those freaky stuffed monkeys with the rubber face, hands, and white sneakers) could share.
Well.  She obviously was not feelin' the Philip Bailey vibe.   She clearly had no insight into [her] inner self, hammercy! 
*Sigh* . . . That's the Way of the World, I guess.
Alas, poor Philip (who, I'm sure, was the ONLY reason for Miss Crum's tragic curtailment of his signature song; she simply was not pickin' up the love my man Phil was layin' down).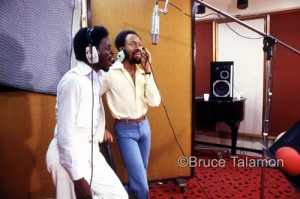 So maligned, so misunderstood (and, quite possibly, so overshadowed by Maurice White's manly man-parts) . . .  so reviled by macho-man chauvinists like my father, who felt he did a disservice to his gender with his lovely high falsetto.  But we the initiated, we the Yearnin' Learnin' , have never let our love for Philip die, even during Sun Goddess when he and the other EW&F fellas weren't even singing real words (but still moved us in our souls) . . . even during the tragic Easy Lover era!
Oh, Philip.  Come back to us tonight.  Sing a Song. Tell the story, mornin' glory, all about the Serpentine Fire.  Give us a Happy Feelin'.  Give us deliv'rance from the fruits of EE-VAL.  Write a song of love, my baby, write a song of love.  We are your faithful followers.  We are the other kind that has been in search of you.  We await you. 
Please wear sequins.
Love,
InstaPrincess